As a well-known 3D platform, Modelo is committed to improving compatibility and supporting more 3D model formats. Today, I'm excited to announce the major improvements that users can upload the 3ds Max and Revit 2021 models to Modelo. You can view 3ds Max online now!
Modelo Supports 3ds Max Format Now!
Since releasing, 3ds Max has won the favor of a large number of architects with its excellent modeling and rendering capabilities. Now you can view your 3ds Max models online anywhere via Modelo. Just drag and drop 3ds Max models to Modelo directly. The models and textures in your max file will be perfectly displayed online.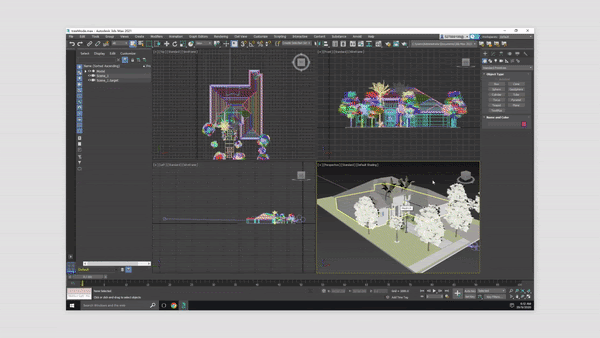 Revit 2021 Plugin is Ready!
Modelo released the latest Revit plugin which supports Revit 2021. We have also improved the stability and upload speed of the plugin.
Minor Update
Modelo toolbox measure function adds the millimeter(mm) dimension.
Hyperlinks in Modelo comments become clickable
Bugs
Fix flip error issues for obj models
Fix the background name mismatch issue in KooRender
Fix the background lost issue in the Modelo offline executable file