In order to achieve 3D assets management, Modelo enables users to move and copy models in Modelo. Let's see how we can do that.
Move Models in Modelo
Users can find the "Move Model" function in the model tab. After selecting the new project and folder location, the model will be moved in seconds.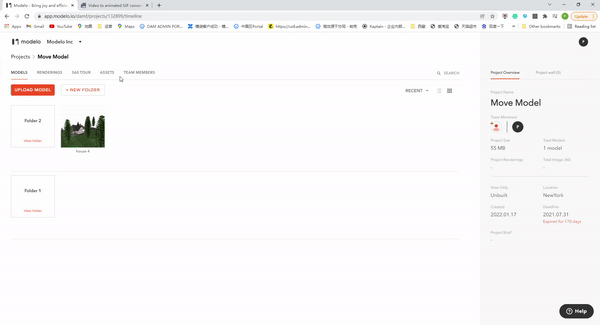 Copy Models in Modelo
If you want to backup your 3D assets, the copy function must be your best choice. Via clicking the copy option in the model tab, you can copy the model with all works including settings, 3D Slides, and walkthrough.