If the previous Modelo redefines the way of model display, delivery, and design collaboration, then with the release of the latest Modelo 2.0, we are taking a big step towards exceptional visual quality and rendering. At the end of 2021, Modelo provides all users with an excellent gift: 3D model free online rendering. Users can quickly produce photo-realistic renderings or videos of 3D models and share them with everyone with one click.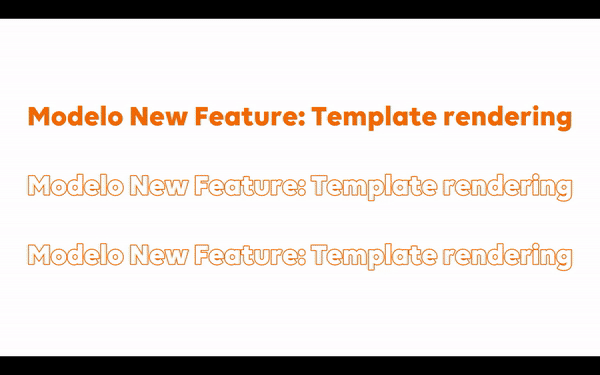 Modelo uses unique cloud-based rendering services to produce high-definition renderings. It means you don't need to worry about your computer's GPU performance and hours of rendering time instantly become minutes.
In addition to fast rendering of high-definition images, Modelo rendering also another four core advantages:
Various scene templates

Modelo provides a large number of beautiful scenes for rendering your models. Whether in the courtyard, beach, city, or even on Mars, you can intuitively see the effect of the model in these scenes. We will also update more templates regularly to create more rendering possibilities.
High simulation material library

Modelo rendering has a rich and realistic material library. With the help of a high-speed rendering engine and optimization algorithms, Modelo can not only replace the material of the model's roof, exterior wall, garage, window frame, and other components but also preview the effect of the replacement in real-time.
Efficient interactive display

In order to improve user display efficiency and enrich delivery methods, Modelo has three following rendering display modes:

Photo: Single high-definition rendering of selected angle
360 booth: Custom high-definition rendering combination, users can view the rendering effect from any angle
Video: Use model renderings to produce high-definition video and provide dynamic effects

Besides, Modelo also provides a simple interactive display function which enable users to see the effect of model components in different materials and scene seasons.

One-click display on all devices

Modelo rendering also inherits the long-standing features of high compatibility and easy sharing. With just one click, people will see the rendering effect with your personalized settings on mobile phones, tablets, computers and all devices.

Whether you are rendering photos, ring shots or videos, it's all free now. Don't wait anymore, come and upload the model for free rendering now.