Modelo can merge models now! In the recent update, Modelo enables users to combine multiple models into one. Come and see how you can do that in just two easy steps.
When you click the "Combine Model" option on the project page, you can select the models to be merged and open them on the same page. You can see the list of models on the left side of your window.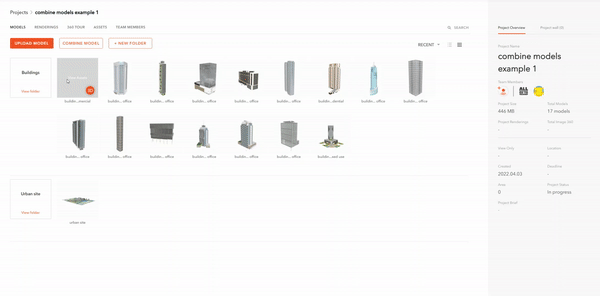 You can select the model through the list on the left and adjust their positions through the axes. Don't forget to click the save button in the upper right corner after editing.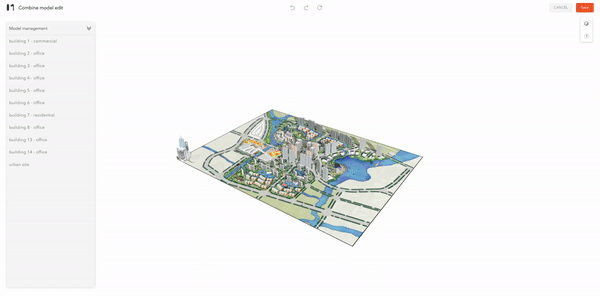 After the merge is completed, you can share the model with one click and complete online communication with others through the Model comment, which improves collaboration efficiency.