Modelo released a lot of new features these days. Today, we use the online 3D exhibition as an example to show how to use Modelo's new feature – Combine Model in your real life.
Step 1: Invite your teammates and upload your models
First, you need to invite team members to the same Modelo project and upload all models in the design exhibition. Then you can use Modelo's "Combine Model" function to combine all the materials into one model.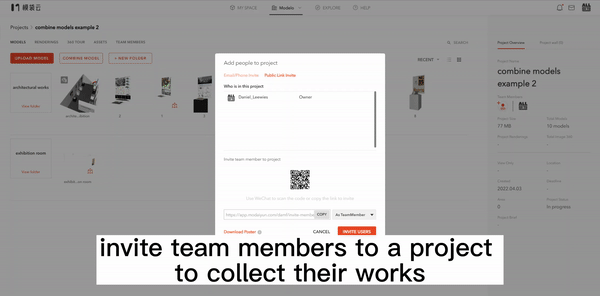 Step 2: Adjust models' location
You can click the model on the left side and use the axis to adjust each model's location. After finishing this step, the online design exhibition is almost done.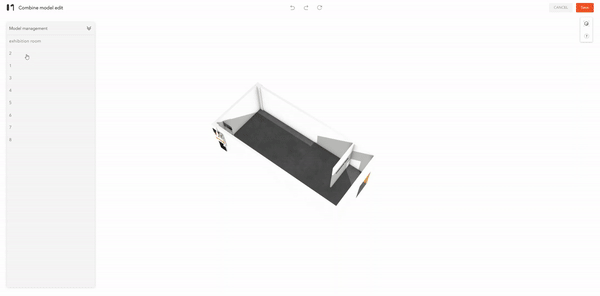 Step 3: Showcase the exhibition
If you want to show this online design exhibition, walking inside must be a good choice. Using the Modelo's walk mode, you can lead users into the exhibition and record the process via the walkthrough function.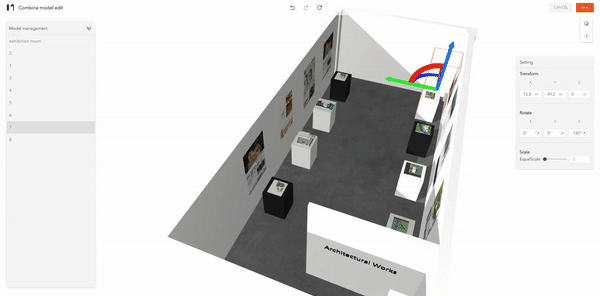 Tips: If one of your individual models needs to be updated, just click the reload option on the model card. The model in the exhibition will be updated immediately and you don't need to adjust its location again.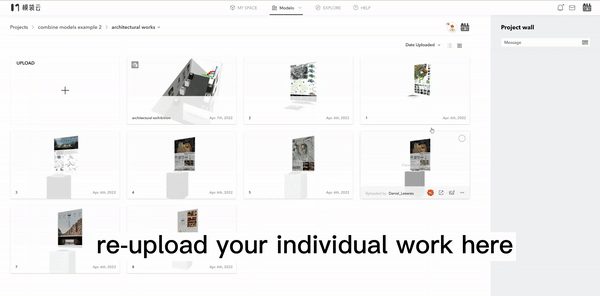 Step 4: Share your exhibition and collaborate online.
Now, the online design exhibition is ready. You can share it with others and communicate in this model. People can leave a comment and vote for your favorite.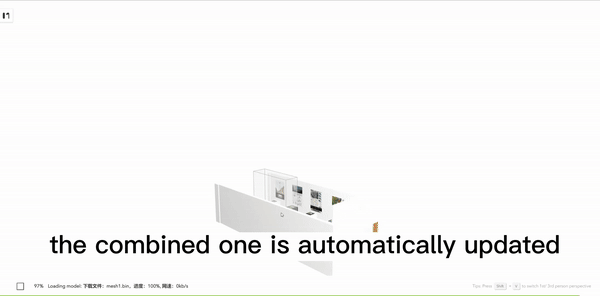 Isn't that amazing? Upload your models and try it now!