Architectural rendering is the process of creating two-dimensional and three-dimensional images of a proposed architectural design. The goal is to illustrate a lifelike experience of how a space or building will look before it is built, accurately representing design intent. Therefore, they have long depended on drawings to explain their design concepts clearly. So, architectural rendering has always been a vital tool for designers and architects to communicate with clients, contractors, and other stakeholders. In this article, we have collected the following list of the popular 5 rendering software that you can integrate into your design workflow to enhance your architectural design through them. However, we highly recommend that you focus on finding the best one for you.
1. Vray
V-Ray is one of the most effective professional 3D rendering solutions used by almost every architect. V-Ray is popular with architects for its ability to perfectly simulate real-world lighting. Although lighting calculations are time-consuming, designers can obtain high-resolution renderings of the most realistic scenes from them.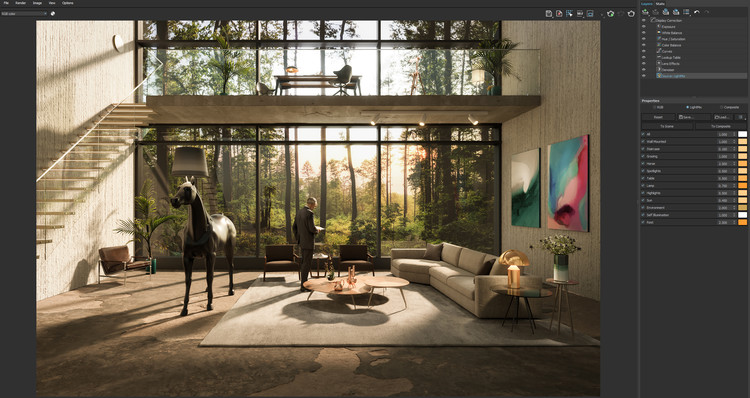 2. Twinmotion
Twinmotion is the latest real-time rendering software from Epic Games that provides a range of media exports from a single Twinmotion scene in seconds. It is a tool to help visualization professionals in the architecture, construction, urban planning, and landscaping industries better communicate their ideas. Thanks to its powerful engine, users can add realistic environments to scenes by changing seasons and weather, or by putting a project's geographic location into the settings. The software is compatible with most BIM systems and syncs ARCHICAD and Revit projects with just one click.
3. Enscape
Enscape is a plug-in for Revit, Sketchup, Archicad, and Rhino that provides useful real-time capabilities to showcase projects while making changes. With Enscape, users can create high-quality real-time 3D visualizations, as well as videos, panoramas, and virtual reality simulations. The user creates the entire set of images at once, and modifications made in the plan view are immediately reflected in the visualization. The plugin provides overlay orthographic projections on top of 3D designs such as floor plans or sections, allowing users to better communicate their ideas with clients.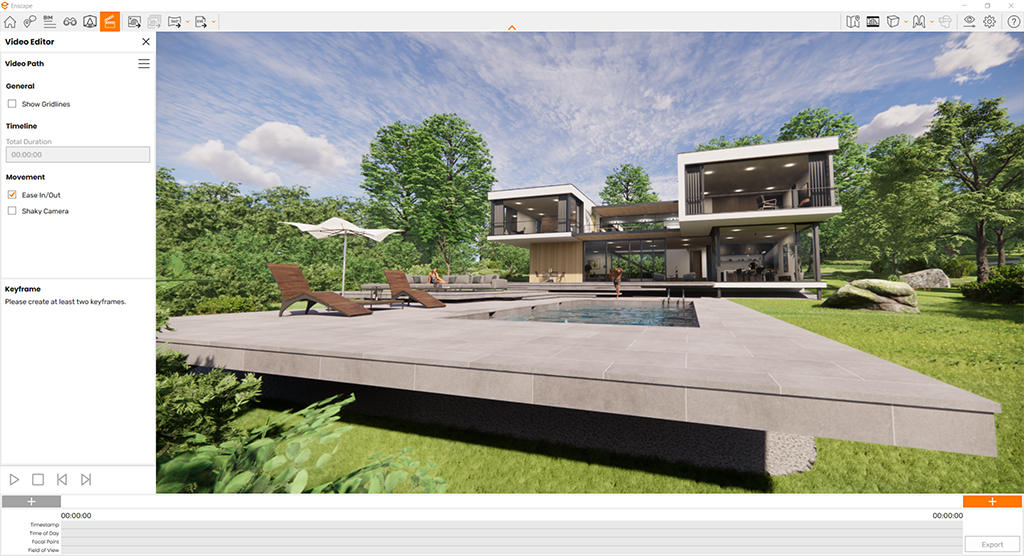 4. Lumion 3D
As a compatible software with most 3D modeling programs, Lumion 3D provides real-time rendering that can quickly turn 3D models into breathtaking photorealistic images and movies. The outcome can include renderings, animations, virtual reality, and virtual tours. Advanced sun and sky settings and dynamic materials to present transparency, among its simple user interface and the low learning curve, make Lumion one of the best rendering programs.
5 Modelo
Modelo has become the most popular online free rendering software recently with the characteristics of massive rendering scenes, rich material library, fast drawing, and easy operation. Modelo supports most mainstream 3d model formats. So no matter what modeling software you're using, Modelo can render your model with one click and plot in ten minutes. In addition, Modelo has a variety of rendering methods for you to choose from, you can render a single image, or you can try the free 360 booth rendering and video rendering.