Design Manifestos: Stephen Boyd and Jeff DiBattista of DIALOG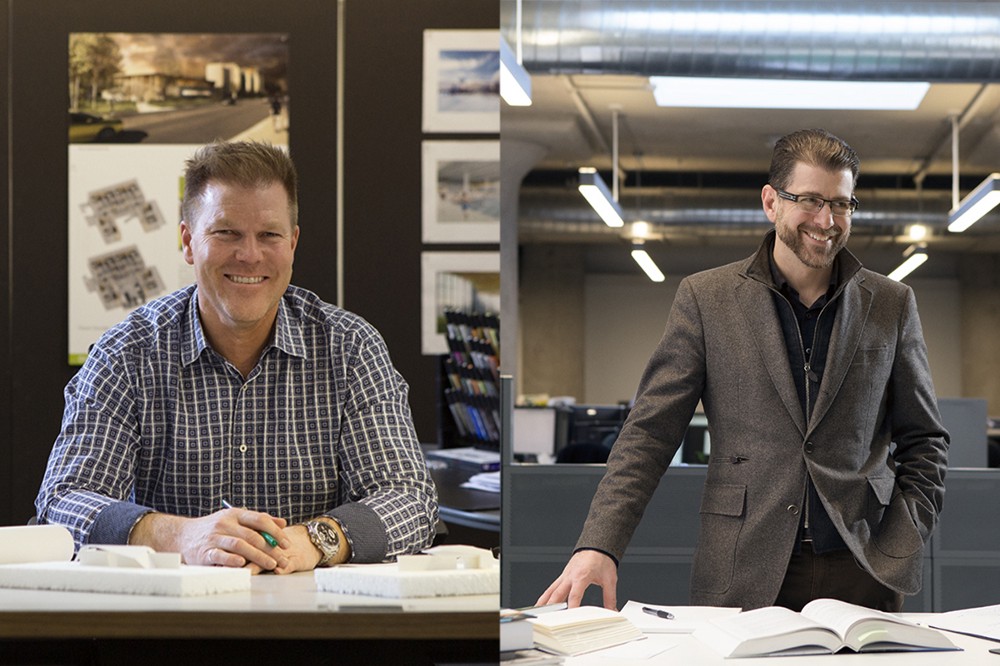 Modelo recently interviewed Stephen Boyd and Jeff DiBattista of DIALOGbased in Edmonton, Canada. Stephen is an Architect and offers an outstanding combination of design talent and project management skills. He has shown this in a variety of projects in locations such as Canada and the Caribbean. Stephen has a particular ability to develop creative solutions while meeting the hard realities of schedule and budget.
As Practice Principal at DIALOG, Jeff's leadership and technical qualifications are matched only by his energy, enthusiasm, and design creativity. With his commitment to the highest standards of professionalism and his love of a challenge, Jeff inspires dedication and hard work from his colleagues. He believes that open, honest, and collaborative communication among team members is the key to delivering effective results for our communities and the firm's clients. A big-picture thinker and proactive communicator, Jeff enjoys working with clients to develop project delivery strategies that create success.

On becoming an architect / structural engineer
Stephen: I always appreciated architecture, but I didn't fully understand it until after high school. Even though I always enjoyed drawing and experiencing places, it wasn't until I got into a technical school in Edmonton which put me down a path towards drafting. I learned to appreciate and fell in love with the profession of architecture through my drafting experience.
Creating spaces and places during my time at university became a growing passion, and since becoming a professional architect a number of years ago it's turned out to be a full-time passion.
Every project is a new, unique challenge and getting to see inside the world of other professions, groups of people and how others interact is inspiring. Whether we're designing something like a zoo, an airport, a museum or an art gallery, you get to look at the world through a number of different eyes. That's what keeps me constantly fascinated.
Jeff: I love to build things. Ever since I was a little kid I used to take my tricycle apart and put it back together. I was constantly building things out of Lego. I decided to do my undergraduate degree in civil engineering at the University of Waterloo. That's where I started to fall in love with structural engineering. As a teenager, I had a picture of the Golden Gate Bridge up on my wall. I always thought I would love to build structures like that that make a real difference in our communities and give places a sense of identity. I ended up going on to pursue a master's degree and Ph.D. in structural engineering so that I could have the technical confidence to do the coolest work around.
On discovering their voices in the profession
Jeff: I think I've been able to find my voice through my work with an incredibly diverse group of architects, interior designers, planners and electrical, mechanical and structural engineers. I'm not shy about participating in the design thinking or pushing any aspect of a design. Stephen will attest to the fact that I'll look at the architecture and say 'wouldn't it be better if we used wide flange shapes on this building? Because it's going to give a lot more interesting shadow line.' I care about the whole design, not just the structure.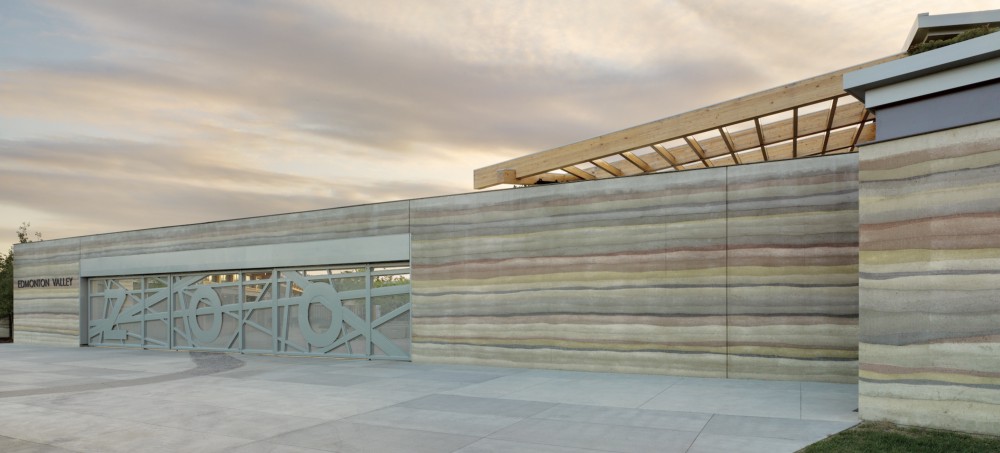 Stephen: My passion and 'professional' voice comes alive when the conversation is about designing a building, place or structure that is responsive to how it fits within the environment as well as meeting the needs of the client or user group. For me, it's about the idea that is the spark to create a unique space.
As an architect, you get to reimagine how things are typically done with the buildings, usually through certain building typologies. We have an understanding of how people inhabit places and how the architecture and the design can actually be reflective of place. Finding that special attribute and creating a language to it is what I find most fascinating.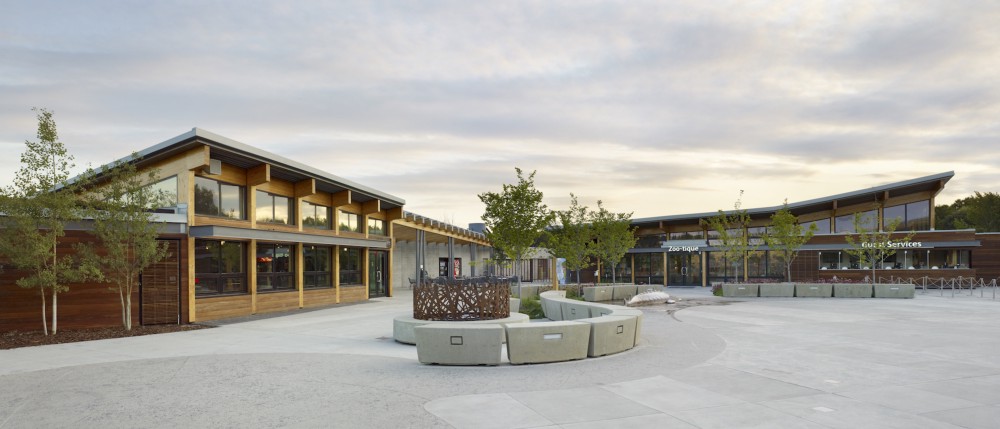 On joining DIALOG
Stephen: DIALOG has been a multidisciplinary firm since our roots were founded in 1960. This approach is by deliberate choice; it's not by accident. We operate very differently from others. I felt that this was an important evolution, not just in my career but in the profession and how we work. It's how we work together. It's really important. That's why I joined almost 15 years ago.
For example, the traditional model is one where the architect envisions a design and then has others respond to it in a way to attempt to make it work. Our mission is to pursue the work we're passionate about, but in a much more collaborative way. When we talk about conceptual ideas, about how things can be different and better, we find it enlightening to work as a collaborative group with diverse perspectives. We're no longer just talking about our individual or isolated silo of discipline. Instead, we approach design by working closely with our colleagues across architecture, planning, interior design and engineering.
I am an architect and my principle role is one of the lead design architects in the studio. As such, I've had the joy and pleasure of working with and leading teams often through some of these design exercises and projects that we've done. It's profound in the way I actually think about architecture and design — it's made me a better designer and the portfolio of work that I've been involved in much stronger. Collaborating across the firm keeps me interested and wanting to do more great work.
Jeff: DIALOG came together as we know it today about seven years ago. I joined the firm as a structural engineer because it was doing really interesting work. While we were relatively small at the time, the group was fully integrated and had all design team members together at the table at the same time. That was intriguing, and markedly different from the other structural engineering opportunities I might have experienced in my career. Over the years, as I grew in responsibility and became a partner in 2005, I've had the opportunity to work on some fantastic projects throughout Alberta and Canada.
Where we're going as a firm is what keeps me engaged. The importance of design and how it can affect our communities to meaningfully impact the wellbeing of people — at the building, infrastructure, and urban scale — is really exciting. Today, we're practicing more across North America and around the world. Our intent is to become a design practice that is doing globally competitive design and making a positive difference in communities wherever we practice. It's wonderful to be a part of that. I will never practice anywhere else; I have no interest because I'm having way too much fun at DIALOG.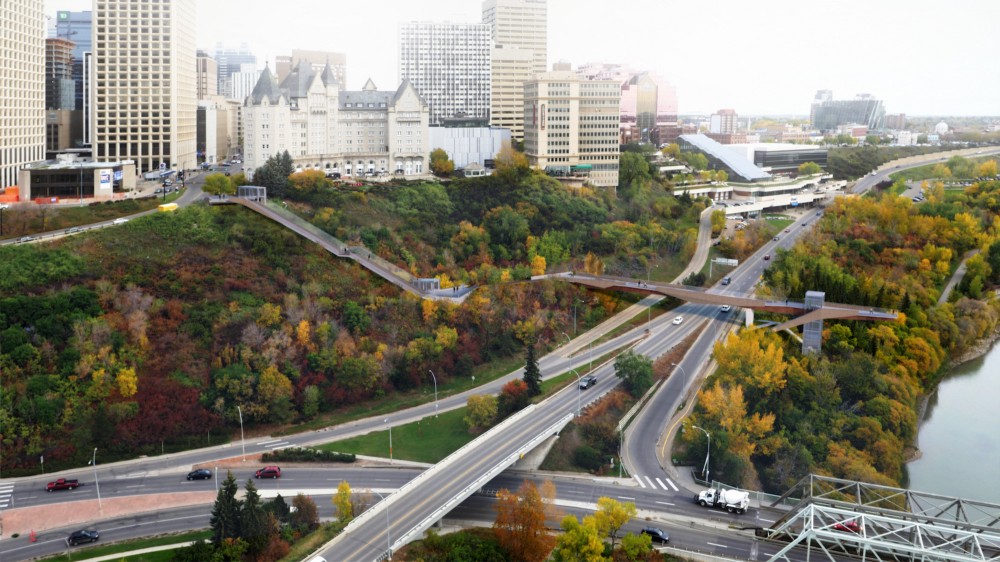 On recent projects that represent the firm's unique approach
Stephen: One that I'm personally very proud of, and I know we worked hard as a collaborative team on, was the Edmonton International Airport. It's a combined office and control tower. It was and remains a signature piece. We were tasked by our client to create a signature design tower for the Edmonton region. The airport project embodies our values and how we work better together. Right from the beginning, the question was "how would we design this tower to be representative of Edmonton?"
We had talked about it in the studio for weeks before we even drew anything. We drew upon the insights of our staff, their families and the Edmonton community to understand what the primary impressions of our region were. We exploited this level of collaboration rather than basing a design decision merely on my opinion.
It was an engaging process because we had people from the profession, community and staff from all over our firm working with the engineers and designers in the studio. Everyone had an opinion about what it is to be in Edmonton. People have different perspectives and views of a place, whether they had grown up here, spent their entire lives here, or who had immigrated or moved here from another part of the world. From that, we tried to understand the perspectives so we could try to embody a more holistic idea what it was to be part of Edmonton.
It was through this process that we had come to an evolutionary thinking about the airport. From there, the design started to evolve. We had a base concept and everybody agreed where it was coming from. It was a good touchstone for us to come back to. It became a collaborative effort of the entire studio.
One challenge was the need to integrate the control tower with the office tower. We had to solve all of the pragmatic, highly technical issues of what a control tower must embody. As an integrated team, we were able to discuss and address the real life and conceptual challenges. Despite the pragmatic challenges, we were able to retain a strong concept, a sense of place. Our client's reaction has been very positive, and the people of Edmonton are proud that we've created something that has become a symbol for our city. It's something that we can be proud of as an entire team and it embodies the way we chose to work.
Jeff: Another unique project that represents our belief in community wellbeing is the Mechanized River Valley Access project that we're building right now with the City of Edmonton.
The crown jewel of Edmonton is the North Saskatchewan River valley, which runs right through the heart of the city. To give you a sense of the urban geography, the river valley is a bit similar to but deeper than the Mississippi River valley in Minneapolis. It's quite naturalized, and the park system in the Edmonton River Valley is something like twenty times the size of Central Park in New York City. While it's a wonderful asset, it's extremely difficult to access because of its depth — about 175 feet — and we don't want to build parking in the valley. Folks that have any sort of mobility restrictions do not have the same opportunity to enjoy the river valley that other citizens and guests to our city have.
Like many other places in the world — Switzerland or Chile or many others — our solution for connectivity is a funicular to join the downtown to the valley. But the experience from the downtown to the valley and back is much more than just a ride in the funicular: From downtown, the funicular leads to a promenade and lawn, then connects to a pedestrian bridge to a lookout over the river's edge, and an elevator tower that takes people right down next to the water.
We believe the Mechanized River Valley Access project will become the foreground of the postcard view of downtown Edmonton. With the historic Fairmont Hotel Macdonald anchoring the funicular where it connects to the downtown, the project has the opportunity to become one of Edmonton's great urban experiences. And that urban-to-riverbank experience will now be open to everyone: wheelchairs and cyclists, strollers and joggers, the young and the young at heart.
As a fully integrated project where all of our designers, landscape architects, planners and engineers have been working together, it's going to make a huge impact in our community. We're excited to change mindsets, to change the perception that the river valley is a barrier. The funicular cabin is large enough for you to roll your bicycle in with a bike trailer on the back, so if you've got your kids with you and they're too small to ride their bikes up and down the hill you can still take your family down into the valley and back up out again.
On their design toolkit and the state of design software today
Jeff: The advances in technology are having a profound change on our industry. That said, it's important that we don't lose the heart of what we're trying to accomplish with design: we need to use the tools in ways that makes the design better, and does not make design a slave to the tools. That's sometimes challenging because for us old folks — Stephen and I being part of that group — because it's hard to keep up with the pace of technological change. The reality is that we have exponential growth happening in the power of automation, computing, storage and network capability, but humans only learn at a certain, more linear, rate. As the exponential growth of technology takes place, it becomes more and more difficult for humans to keep up.
How do we stay ahead of that curve? How do we take advantage of it as we go forward? Our process is still heavily weighted at the front end to understanding the clients' needs, the opportunities of the site, the opportunities in the community and it's focused on what we're trying to deliver. We don't see that changing, but we do see bringing the right tools and technology into the picture after that initial concept has been usually sketched out or built in a physical model. Then we start bringing the right software into play.
We are essentially a BIM firm, and feel strongly that's a form of automated drawing is the way of the future. But BIM by itself is no longer leading edge. It's the connectivity between BIM and all sorts of other software; an example is the use of 3D scanners. For the last year and a half, we've been using the Oculus Rift goggles to do virtual reality simulations for our clients so they can better understand the feeling of the building and the space. And that's just the beginning: the advances we're making with computational design are astonishing in their speed and impact.
Our national design technology group is responsible for helping our firm make better and more unified use of the available technology. They have started to use augmented reality with the Microsoft HoloLens as well as drone videos. You can take drone pictures of sites that are typically hard to photograph, like the Mechanized River Valley Access. Getting all of these various pieces of technology to work together in a seamless way that isn't overwhelmingly complicated is really the big challenge and opportunity for us.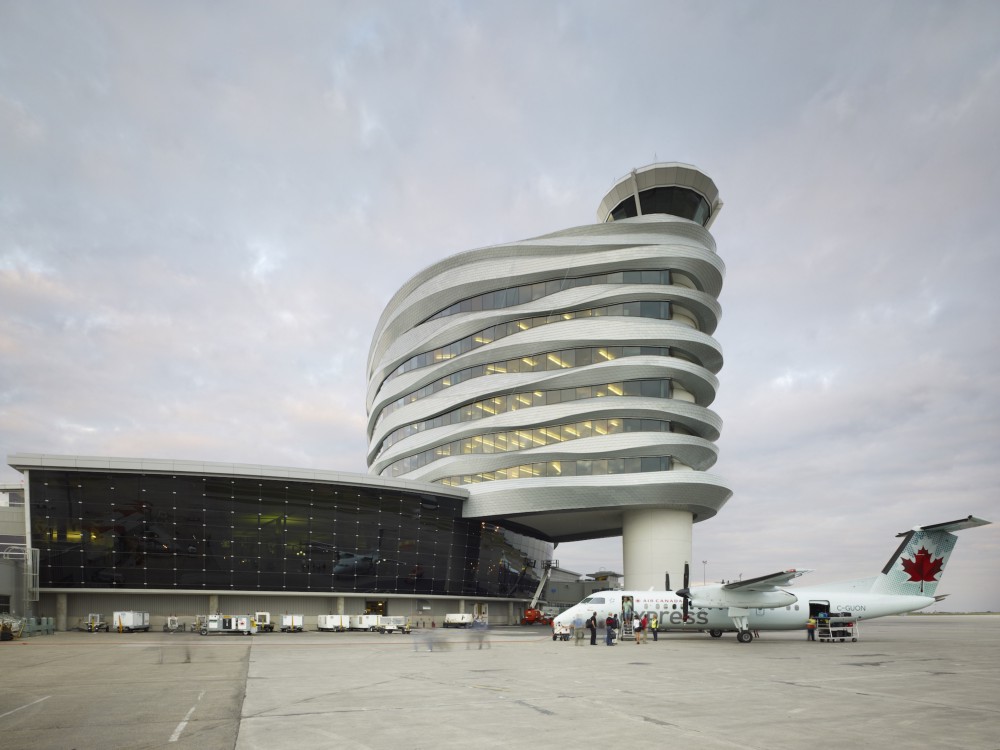 On the future of architecture in the next 5–10 years
Jeff: We're seeing the future now! There are a handful of projects around North America that have started to use model-based delivery of design rather than 2D drawings and old-fashioned specs. I don't think it will be very much longer that we're building our designs in 3D and BIM, spending an inordinate amount of time dumbing them back down into 2D. We're going to transition to a time when we give the model to the bidders and to the contractors and they'll build directly from our concept without the need of reverting a 3D design back into 2D. As a firm, we're trying to get there as quickly as we can. But there are still several roadblocks and we're sure that other firms are experiencing the same road blocks.
The next challenge is having a construction industry with sufficient sophistication, particularly among the subcontractors and sub trade, who can pull the 3D information directly from the model in order to bid a job without having a host of contractual and change-order issues later. The contracts need to evolve and those are being worked on both in the United States and in Canada, as well as around the world.
Simply put, the buildings we design today are becoming more sophisticated. It's important for us to meet higher levels of sustainability, occupant comfort and wellness than ever before. It's necessary for us to design buildings with the future in mind. From net zero energy consumption to a reduction in carbon dioxide emissions to using less clean water. What we foresee is that there is real potential for the design and construction industry need to work together more closely than ever before. If you look at other industries, such as the automobile industry, back in the old days it was common for auto manufacturers to have manufacturing in one building and design in another. They didn't talk to each other. They weren't side-by-side. In recent years, the quality and complexity of automobiles has increased dramatically. But the level of quality and durability is increasing year over year. How have they done that? If you actually look at the research around it, it's because they've integrated the design into the manufacturing process.
Generally speaking, I don't think we have that in the design industry right now. It's designers designing and constructors constructing. While there are design-build firms around, they're pretty few and far between. Our whole industry is set up to have isolation of design and construction. I believe that a change is required to somehow realign our industry so that designers and constructors can work together more seamlessly from project to project. Learning happens through repeated action and working together time and time again will allow us to start to advance the building industry. Undoubtedly, Design Build and Integrated Project Delivery and other forms of collaboration will become more valuable to enable this transition.
On advice they would give their younger selves
Stephen: I've described to others that architecture is an art form that's inhabited and realized in a very different way from other pieces of art. When I came out of school, I was the young kid who was passionate about design and wanted to change the world with great design. The evolution for me was through the school of hard knocks. When you get out into the real world, you realize people think differently about architecture and architects. It took me a while to learn and to grow. There are the pragmatics of cost and schedule and all those things that come into play. It was about learning the balance between them, so you didn't lose the art of architecture, the passion of design and the changing of our community.
It went from a solo sport to a team sport. It's taken me time to adapt. Had I known this coming out of school, I probably would've saved myself a lot of time and gotten to a better place more quickly. The one thing I would tell myself is that the learning curve that was ahead didn't have to be as steep and arduous as it was. Accept it sooner rather than later.
Jeff: Take more risks. As engineers we learn in school, particularly as structural engineers, that failure is not an option. Your acceptance of failure as a structural engineer is zero. That's a good thing because that's the way it should be. But in terms of taking other types of risks, like business risks or trying interesting technology, moving into a new market, or taking the risks of pushing the envelope — without compromising public safety in any way — those risks should be seen as a good thing.
There's a bit of a dichotomy in the education of engineers. We're taught that you're supposed to reduce, control and minimize risk all the time. When in fact you should only reduce, control and minimize certain types of risks. Other types of risks we should embrace and celebrate. Finding that right balance between entrepreneurialism and innovation, while maintaining the importance as an engineer of ensuring that the safety and wellbeing of the public is balanced. If I could tell my younger self a bit of advice, it would be: push as hard as you can on those areas where you can take risks. And enjoy the ride!