Design Manifestos: Paulo Martins-Barata of PROMONTORIO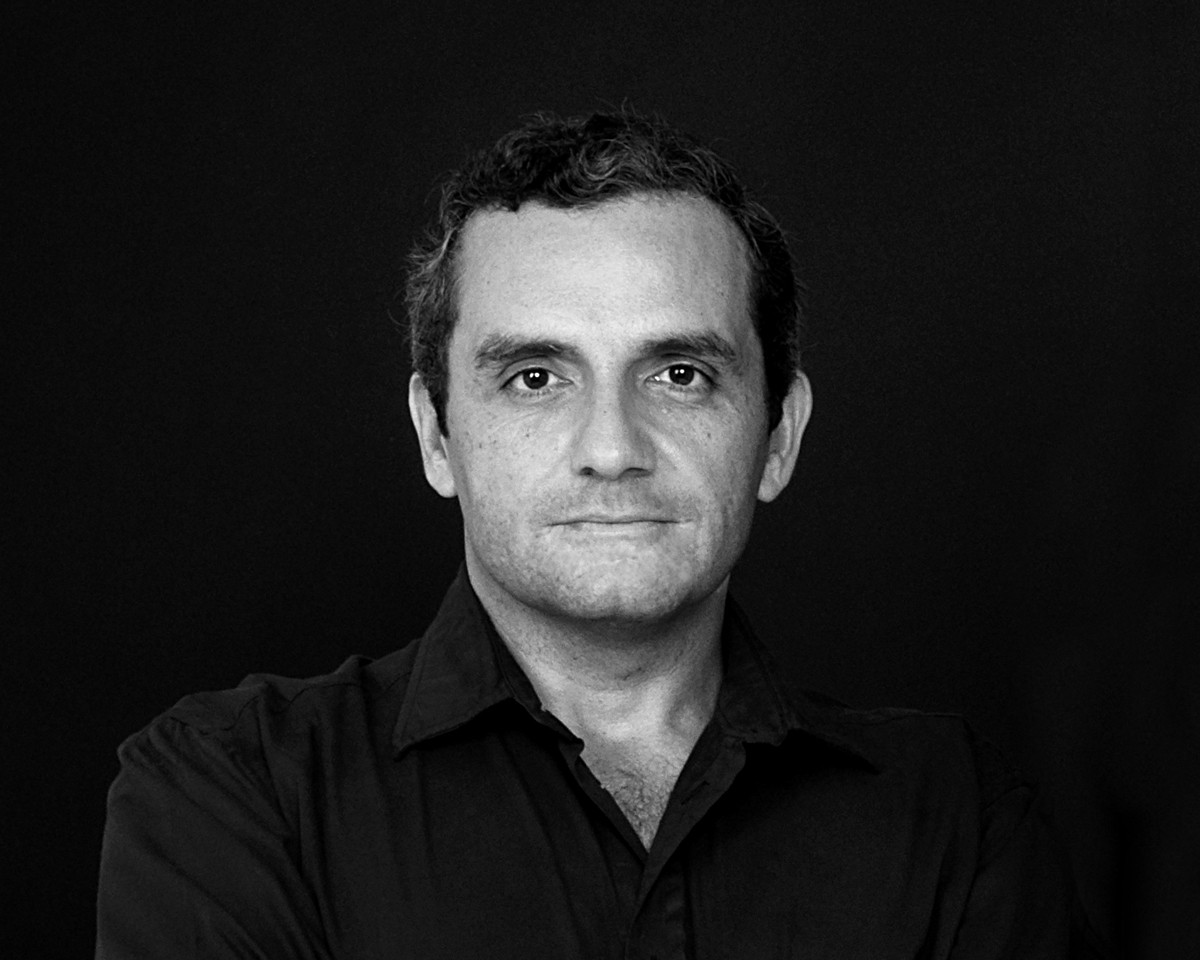 Paulo Martins-Barata is a Partner of Lisbon-based PROMONTORIO. He was born in Lisbon in 1965, studied architecture under Fernando Távora at Porto School of Architecture (1983) and holds a MArch from the Technical University of Lisbon (1988), an MBA from Edinburgh University (1991) and a PhD from the ETH in Zurich.
In 1990, he co-founded PROMONTORIO as an experimental studio which consistently grew into a practice of fifty architects, planners, landscape architects, interior designers and graphic designers. PROMONTORIO has accomplished projects worldwide, among others, in Angola, Croatia, Dubai, Germany, Mozambique, Oman, Portugal, Qatar, Saudi Arabia, Serbia, Spain, Switzerland, USA and Vietnam.
The work of PROMONTORIO has been widely published in A10, Abbitare, Area, Architectural Review, Arquitectura Viva, A+T, Detail, 2G, Domus, Prototypo, Lotus, Techniques & Architecture, The Plan, etc, and was exhibited, among others, at the 9th Venice Architecture Biennial, La Triennale di Milano, Arc-en-rêve, Cornell University, Aedes Gallery and more recently at the Boston Society of Architects. Recently, Modelo had the opportunity to meet with Paulo and learn more about the studio's collaborative approach to design.

On becoming an architect
I come from a family of three consecutive generations of artists, architects, movie directors and designers, so ever since I can remember I was surrounded by visual arts and culture. So the decision to enroll in the architecture school was not something I pondered a lot. It came as a natural choice. However, a few years later, I had a moment of serious doubt and hesitated in changing for painting. I regained my interest for architecture on a long and solitary trip to Scandinavia where I was exposed to the work of Aalto, and perhaps even more, of Lewerentz and Asplund. On my return to Lisbon, I stayed for some time in Germany and was fascinated by the classics Von Klenze in Munich, and Schinkel in Berlin. It was also the time of IBA (Internationale Bauausstellung Berlin) and the whole Europe was vibrating with ideas and debates.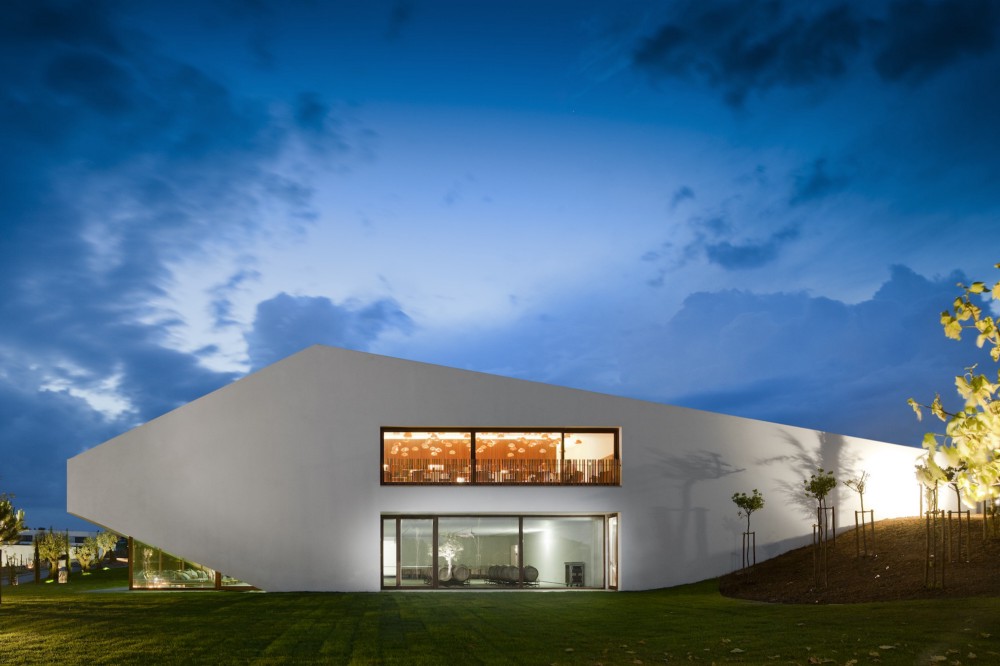 On finding his voice as a designer
I am a great admirer of the French master August Perret who once said: "He who, without betraying modern materials or programs, produces a work that seems always to have existed may consider himself satisfied." In my opinion, this remark encapsulates the greatest virtue of the architectural profession, which is to create vessels for peoples' lives to unfold with gentleness and simplicity, with grace and tolerance. The conceited and self-absorbed excitement placed on the uniqueness of the architectural object seems vague and ephemeral and bears little interest to us. I would like to think that it is much more interesting to design buildings that withstand time both culturally and physically, buildings that weather gently and blend with our experience of the quotidian as part of something inherently sustainable.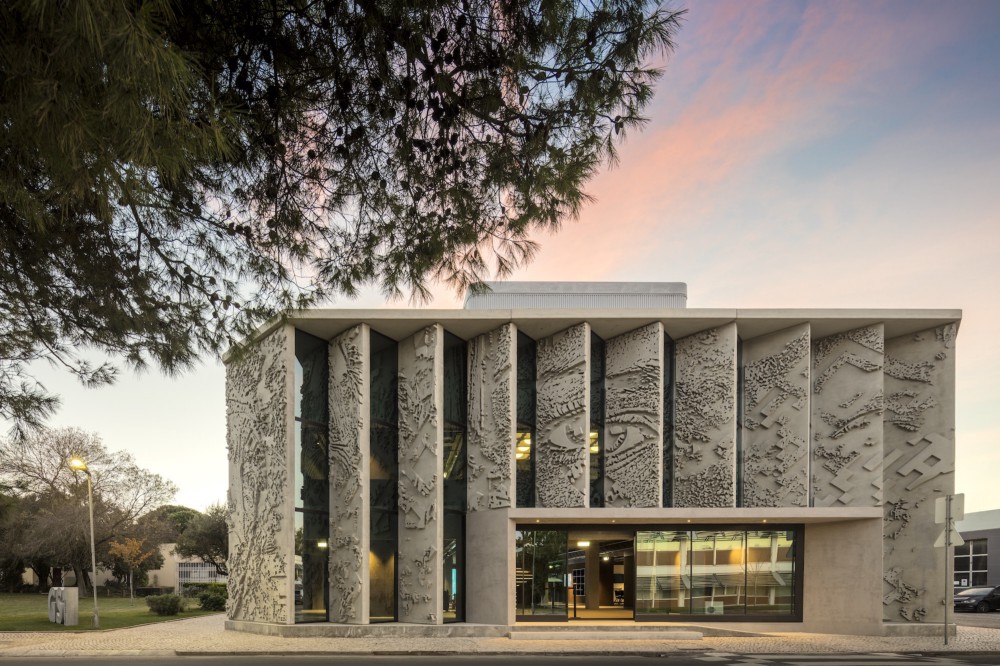 On the experience of starting his own firm
We were started our firm in fresh out of school as 4 partners who had studied together in Porto and Lisbon. It was a great time in Portugal; the country had just joined the European Community and there was great optimism. Still, at the beginning work was scarce, and we survived in part working as architect-of-record on construction documents and site supervision of international offices that needed support in Portugal.
Meanwhile, Alvaro Siza and Souto de Moura work started to receive world recognition, and this indirectly brought momentum to Portuguese architecture in general. Through competitions, interviews and presentations we slowly began working in Spain; later in the Middle East and Southeast Asia, and now finally we are starting to have work in the US. As an open partnership, we have a very cohesive and interactive design culture which ends up involving all stakeholders. It is a dynamic process that fosters collaboration above all and enables us to deal with large and complex projects both in terms of design and program sometimes facing incredibly tight schedules.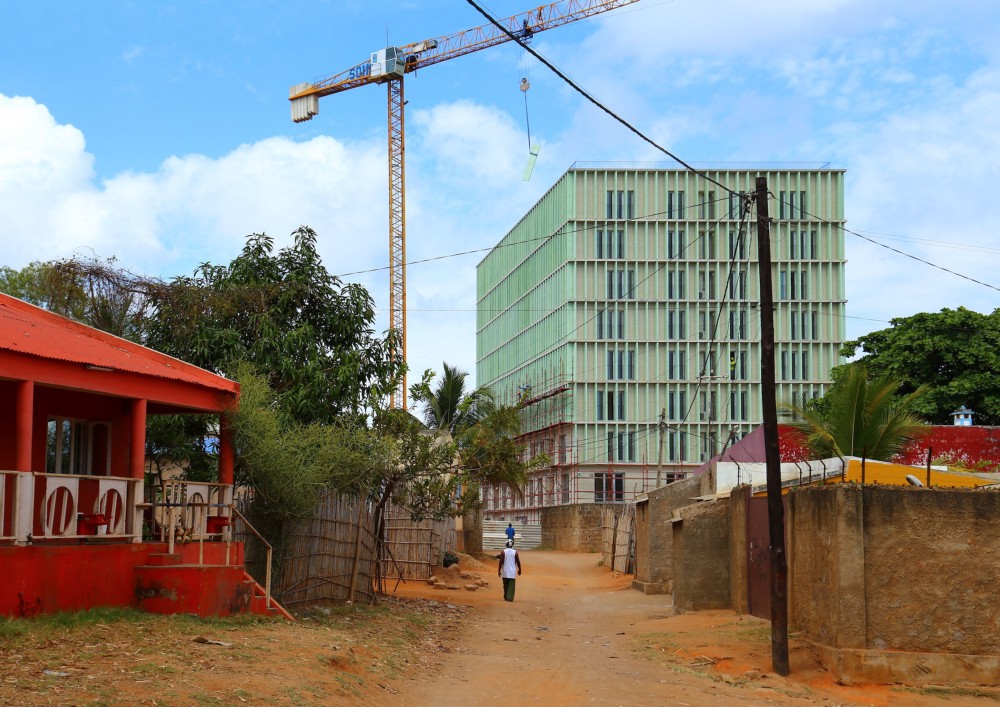 On principles he strives to adhere to
Over the years, we have consolidated a set of principles in our design approach, that do not wish to impose, but we tend to value the projects which include them:
I. Design buildings to last
We believe buildings should be solid and durable. Places are realized in history through the preservation of memory and the buildings that withstand time are the ones that determine the identity of a place. Architecture should bear the normal wearing of everyday life. Moreover, and given that the land is a scarce resource, buildings that last are an ecological response to the energetic waste that extemporaneous demolishing or refurbishing implies.
II. Produce exceptions, respect conventions
In an urban context, we believe that the formal autonomy generated by dramatic and spectacular buildings can only be justified by the exception of a notable civic status or an innovative program. If the latter are conventional, we prefer that buildings blend gently in the urban fabric or, given a larger scale, create a context that is able to accommodate, without stridency or gratuity, the flow of the quotidian.
III. Encourage mixed-use program
Diversity, multiplicity and adaptability are attributes inherent to the very idea of the city and, having this in mind, we try to avoid designing mono-functional urban systems. Ideally, we incorporate the three main functional spheres of life in the city —housing, offices and commerce— allowing for a continuous inhabitation of ensembles across the day.
IV. Discriminate the use of technology
For the most part, buildings should not depend on technological systems and materials that are predictably obsolete in the short run. On the other hand, there are new materials and innovative applications that can be valuable and interesting, given that these are previously tested and carefully balanced.
V. Understanding market conditions
With the general decline of the welfare state, the bulk of the city is increasingly built by the private sector. In this context, we believe that, even without exceptional programs or large budgets, architectural dignity must be achieved; we believe fine buildings can be produced with the market conditions of private developers. Moreover, we believe in moving a step further and gradually changing the habits of the industry by fostering quality in design and construction.
VI. Incorporate ideas from artists
Historically, art and architecture are aesthetic disciplines that complement each other. Working with artists can bring powerful new insights and ideas to architecture, and vice-versa. The unrestrained freedom of art can challenge the boundaries of architecture without any of them having to loose their core disciplinary character and métier.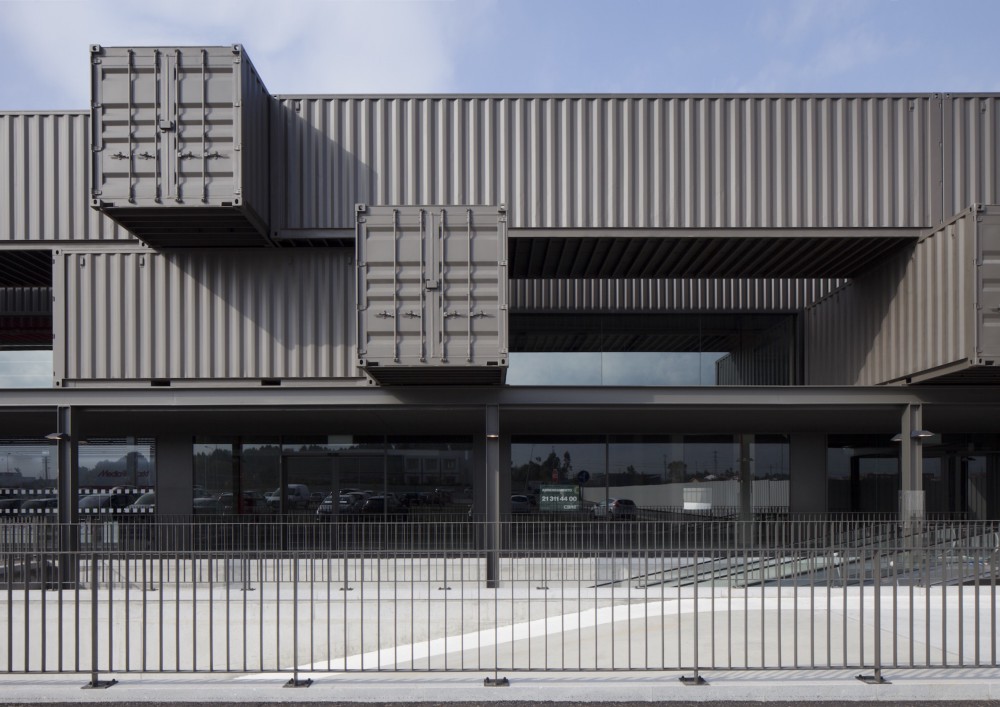 On his role
My key role, like with any other partner, is to get jobs and manage clients. We do not live in an imaginary bubble where projects fall into our lap, so effectively partners have to search for opportunities and make them happen. Having said this, it doesn't mean that we do not focus on design. This means being at the onset of creation and following very closely the production and development of design together as a team.
On his approach
"Unique" seems to me a worn out marketing phrase for such a time-honored profession as architecture. We do not aim to uniqueness per se; we aim to create great architecture that answers to programs, weathers beautifully and makes peoples' lives better; as simple as that…
I would like to highlight two recent projects, namely, Lubango Centre and GS1 Offices, designed and build for entirely different contexts.
Lubango Centre is a mixed-use program, build in the hinterland of Angola, in one of the poorest regions in the world. It's now in peace after 20 years of devastation and conflict. The building is inspiring on many levels, but the fact that we were able to design and build —with comparable quality to European standards— an elegant, middle-class, non-fenced building in the center of the city, makes us truly believe that there is hope for Africa. Not everything needs to be about extreme poverty or super wealth, and an urban middle class can rise with dignity and sustain a post-colonial economy.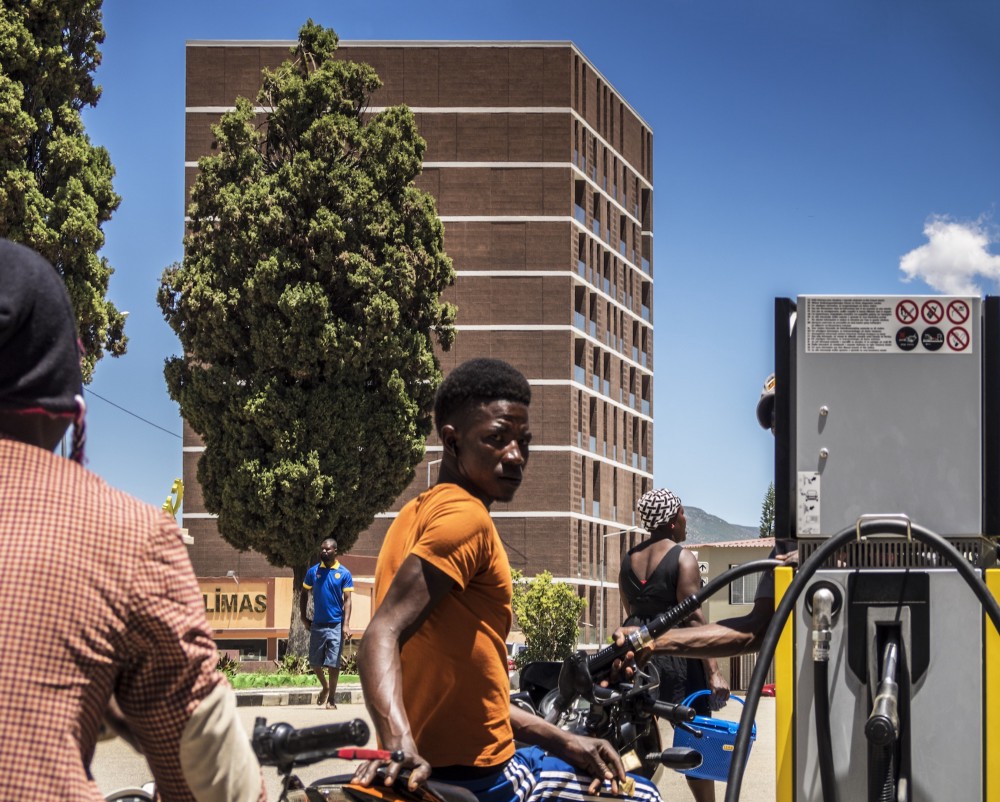 GS1 is a small office building in Portugal for the international barcode association. We re-used an existing structure in a science and technology park and re-clad the building with bas-relief concrete panels working together with young artist VHILS, who usually works in anonymous large scale street graffiti murals in abandoned places —much like his friend Banksy. By positioning the panels at a 45º angle we created a kinetic view that changes from different perspectives until one reaches the corner and sees it complete, when all fragments come together and finally seem to make sense. Inside we used a combination of rough materials, like beton-brut and sprayed plaster, with warm and ecological materials like cork and textiles.
On his design toolkit
We have a kind of schizophrenic design system wherein 3D takes a large messy role. We produce sketches, cardboard models, mixed with basic and ever-changing computer renderings in search of the form we want. It is an a crazy and "ugly" system until we stabilize the built form and pass it on to our rendering affiliates. From there on they produce the magic, with us following it up closely.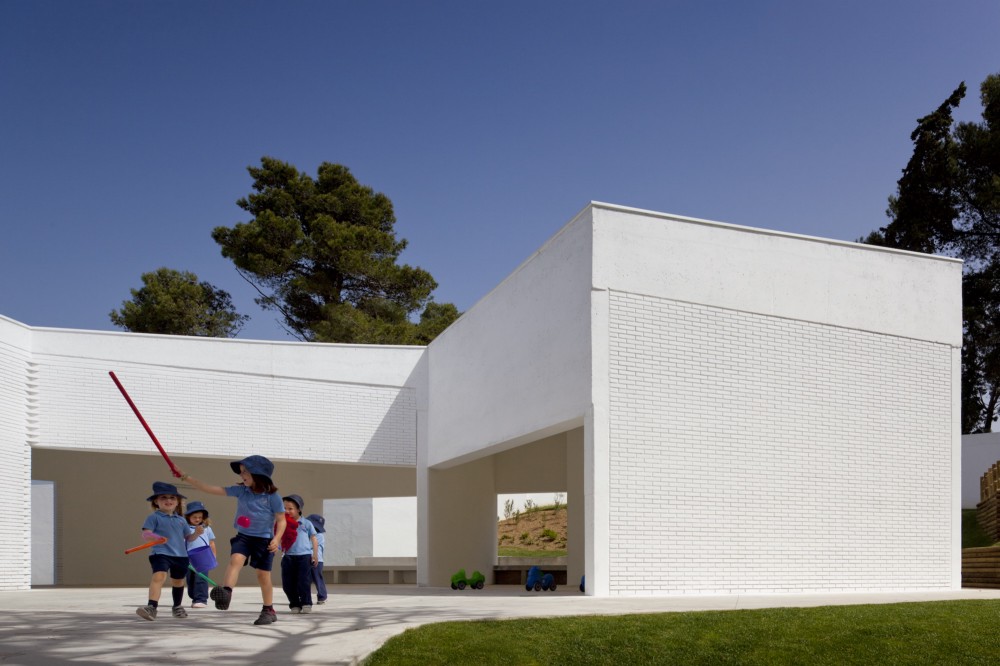 On the state of design software today
I am not in production. I am that annoying partner that sits next to the collaborator and asks: "Do you think you could make it smaller/ wider/ larger /darker…?" I guess you'd all be familiar with this persona. When all said and done, I am happy with the capabilities I get out of the system and I have no criticism, regrets or longings. Time is too short for that.
On the future of architecture in the next 5–10 years
I do not see the fundamentals of architecture going through major changes. In the 1990s parametrics frenzy, many people believed that construction would became quasi-elastic and the industry would be robotized to a point which would make all forms possible and affordable. Evidently, that didn't happen and architecture remains a discipline eminently tectonic at its physical core.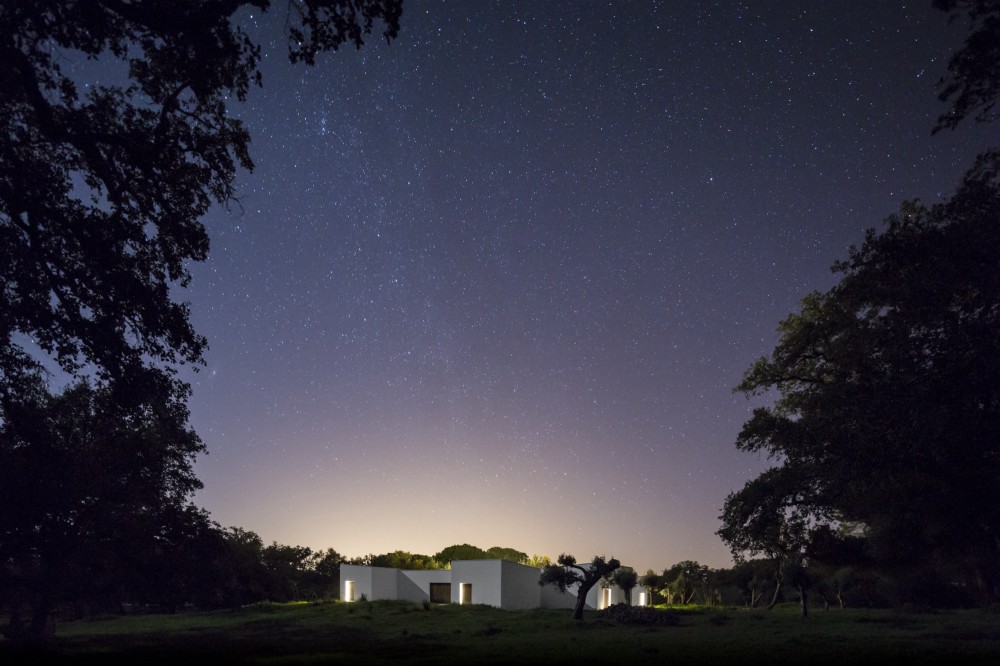 On firm evolving in the next 5-10 years
We have become a truly international firm able to respond to complex RFPs (Request for Proposal) from a wide range of countries and continents. We have a team of amazing people who can design a skyscraper in Saudi Arabia, a small school in the hinterland of Africa or a boutique hotel in Boston. The bottom line is to create great architecture—that is to leave a legacy of hope, of freedom and good will to all.
On advice he would give himself when first starting
I would advise patience and resilience together with integrity and passion.