Design Manifestos: Ania Leeson of OTJ Architects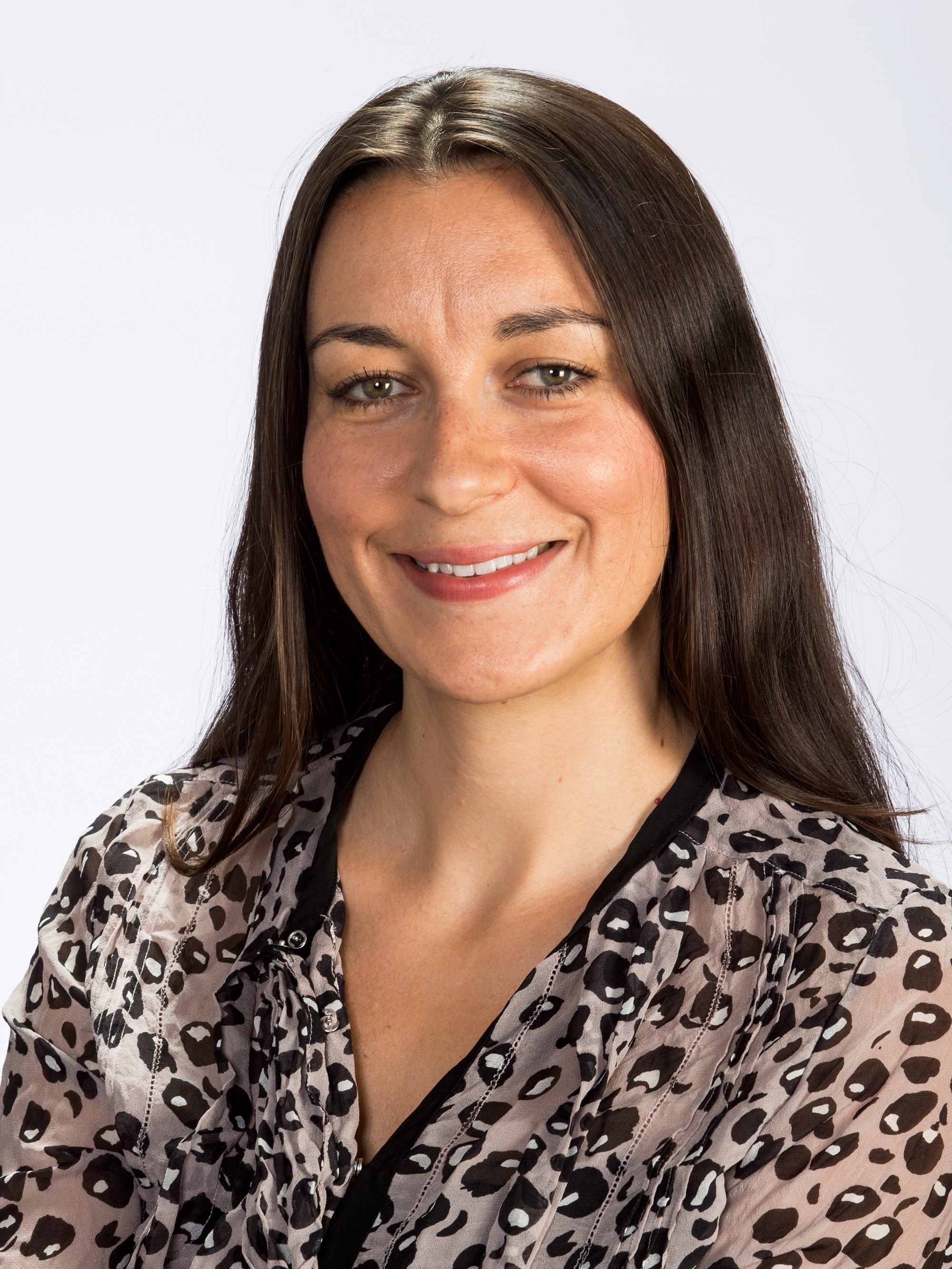 Ania Leeson is a Partner and Studio Director at OTJ Architects in Washington, D.C. She is a licensed architect who has previously worked in New York City and Chicago, Illinois. Ania holds a Master's degree in Architecture from Harvard University and Bachelor's degree from Cornell University.Modelo spent some time learning about Ania's journey with architecture and forward-thinking design approach.

On becoming an architect
I spent the first seven years of my life in Communist Eastern Europe, where at the time, architecture and the built environment was grey, static, and depressing. At age six I took my first trip abroad, where I was exposed for the first time to colorful and energetic design. What I saw on that trip hooked me and it was not long after that I decided I wanted to become an architect. I was lucky enough to have spent the rest of my childhood and teenage years living in Holland — in my opinion the most creative nation in Europe. The Dutch were never afraid to take risks with design — nothing about their architecture, art or design is ever dull or uninteresting. Living and being surrounded by that was inspiring and further pushed me to pursue architecture as a major, and eventually as a career.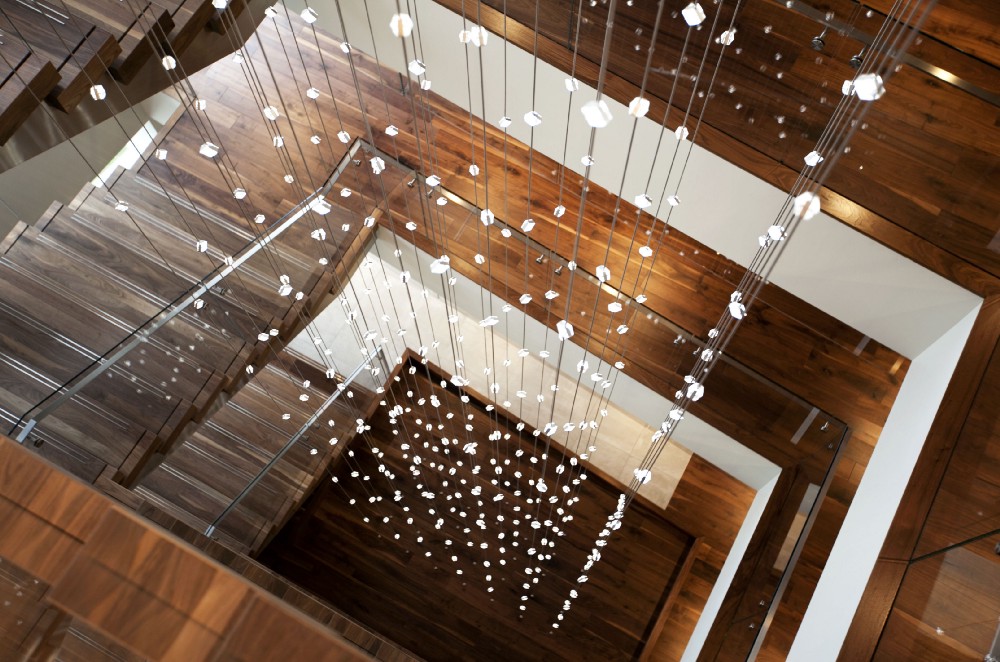 On discovering her voice as a designer
I arrived in design school believing that less is more when it comes to design but it was definitely something that was further reinforced by my professors. The impact of something understated can be far more meaningful than something that triggers sensory overload. However it was while reading John Berger's Ways of Seeing in college that I started to additionally develop an appreciation and importance of designing spaces that can successfully tell a story without words. I approach design with that voice telling me to think about the story the space will tell in the most effortless and lucid manner possible.
I've had the privilege to work for a range of firms since my first design job in college, each of which has influenced the way I think about and approach design. I've always had, and continue to have, mentors who I admire and who I can learn from. However a very strong professional influence are my clients, the new challenges they bring, the stories they need their spaces to tell and the new lessons I learn from them.
As designers we never cease to learn from each other, which I feel is an educational constant in my life. The educational influences from my past that have had the biggest impact on me as a designer were design studios at the Harvard Graduate School of Design that involved project immersion through travel. One memorable example was a studio led by Peter Rose, a great architect and professor who took us on a Donald Judd pilgrimage to Marfa, Texas. Art and social context had a tremendous impact on me back then and continue to influence me in my professional life today.
Traveling has been an influence for me. I'm always inspired by seeing new landscapes, art, color, architecture, materials, and experiencing what other people consider their norm. I try to take as many trips a year as my schedule allows. Although I am fine returning to places I love, I try to see new places each year and I don't try to cram too much in. I've been on a Scandinavian kick recently as part of this discovery.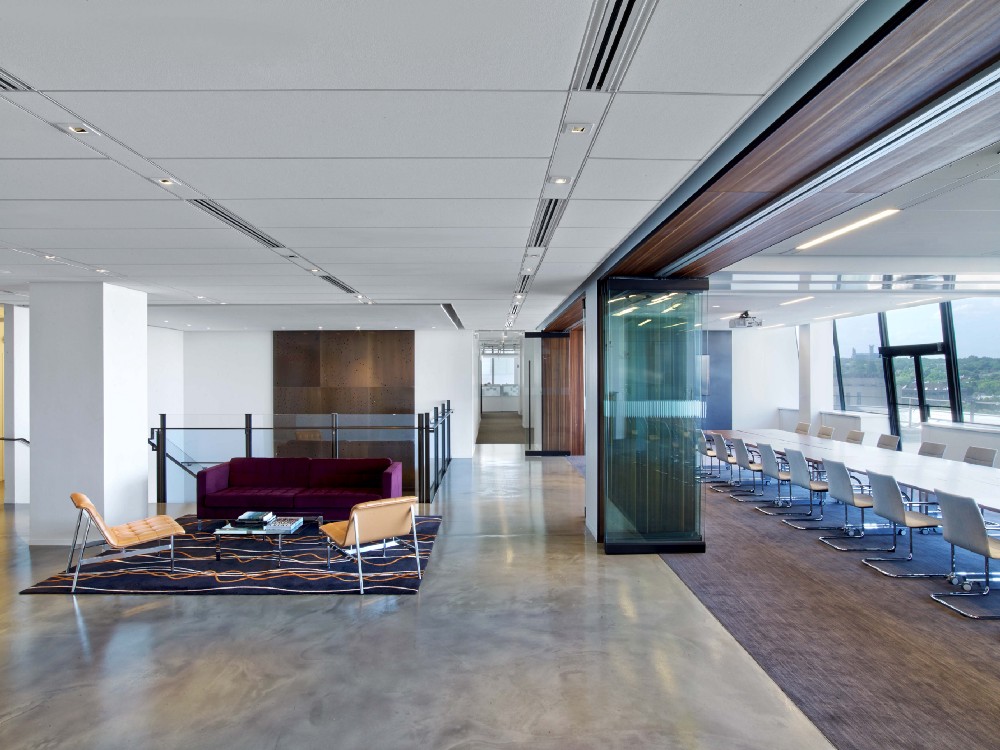 On joining OTJ Architects
I had just relocated to Washington, D.C. from Chicago, Illinois and was searching for something new and out of my comfort zone. I had started out my career at RTKL working on mixed-use urban design projects as well as sustainability-focused commercial architecture. I then transitioned to a smaller firm in Chicago where I primarily poured myself into an addition to a Stanley Tigerman building in the south side of Chicago. Returning to the DC area I now call home was a great new opportunity that presented itself to me to join and help build a growing design studio at OTJ.
On how her approach has evolved since joining
I've learned a great deal from my team, from consultants and other industry leaders over the years. But I believe the biggest change in approach for me professionally has been coming up with ways to be more creative about my job as a whole, as opposed to just being creative about design.
On specific principles she strives to adhere to
Listening to our clients is our key principle. We are very much a people-focused firm and we love to collaborate with our clients. Listening and being in tune with their goals is key to a project's success.
On her role at OTJ Architects
My role is to challenge myself and others to produce better design while being forward thinking in workplace strategy, design and our creative process. It is pretty simple when you boil it down.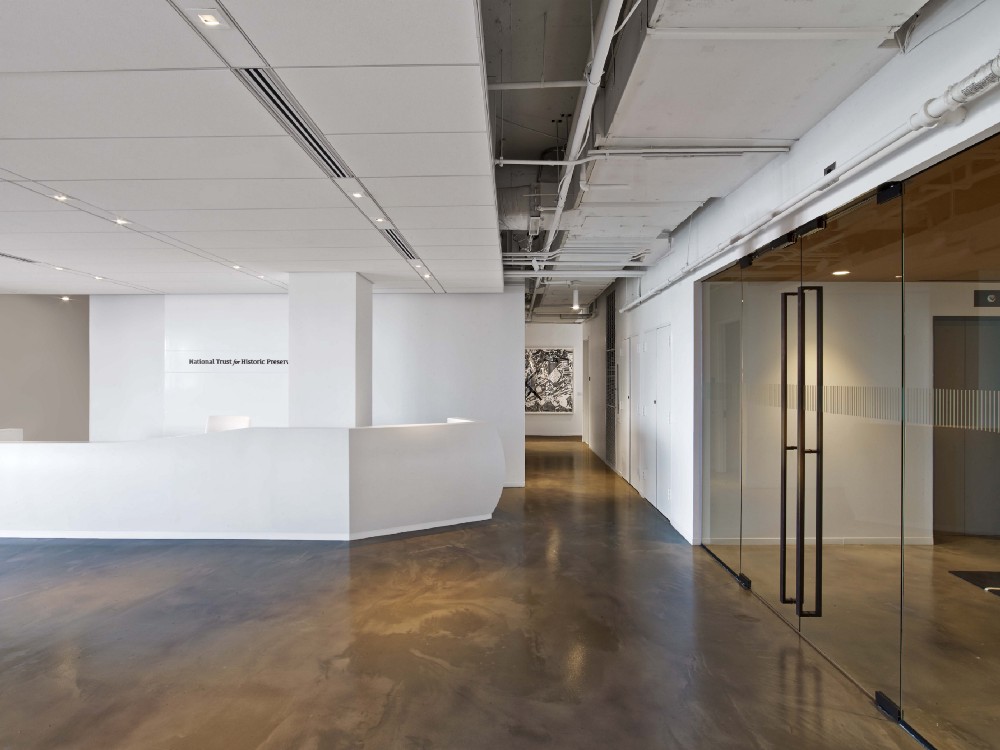 On OTJ's unique approach to design
We are a boutique firm and have a youthful energy that I am very excited to be a part of. We approach design collaboratively and I believe what truly sets us apart is the fact that none of our projects look alike.
On projects that represent her unique approach
National Trust for Historic Preservation: The challenge for the National Trust for Historic preservation Headquarters (NTHP) was designing a home for an organization that focuses on preservation. NTHP chose the historically significant Watergate complex in Washington, D.C. which was designed by Italian Architect Luigi Moretti over five decades ago. The space we had to work with was a cold shell with some spectacular views of D.C., the river and the rest of the concrete complex. The story we were telling within the space was one that was at the core of NTHP's mission. We focused on staying true to the Watergate. We researched Moretti's work, his attention to detail and the materiality that he had mastered. We found a great deal of inspiration from his work and from the rest of the complex that translated effortlessly into the interiors of his building. We were able to respect the context while giving NTHP an open, collaborative workspace to further their mission.
Confidential Client: The focus of the Confidential Client project was creating a great space for the employees to work in. With a four story office space, the biggest challenges tend to be floor silos that are created if not enough attention is paid to encouraging staff to traverse all of their floors. We worked with the firm to create a series of magnet spaces, flanking the four story stair to encourage and allow staff to have casual conversations in spaces that felt connected yet unique to each floor. Although many of these spaces were focused on encouraging interaction, we also designed focus spaces. One example of that was a quiet reading room, reminiscent of a library with soft seating, book shelves and great views of D.C. The design intentionally balanced the softer, warmer design features with an edgy feel to create a unique environment reflective of the firm.
National Restaurant Association: We were tasked to create an office environment and space that captured the National Restaurant Association's Spirit of Hospitality. They needed a space they could host industry events while also having a functional office space. The event space was a large spaceplan driver for the two floors they occupy. The event space begins with a very warm welcoming elevator lobby, a reception area with very comfortable seating areas, soft lighting and a gas fireplace. The space has an interconnecting stair that is open yet intimate. It leads staff and visitors alike to an open commercial grade studio kitchen (equipped with a goPro camera hidden inside of an exhaust hood to film the food being cooked), a reception bar area and an indoor/ outdoor entertaining space. Our goal, besides weaving the spirit of hospitality into the design, was making the event space feel like it was accessible to the staff 95% of the time when an event was not taking place. We really enjoyed working closely with the National Restaurant Association to make sure their space was thoughtful and represented their membership while being a very clear nod to the industry.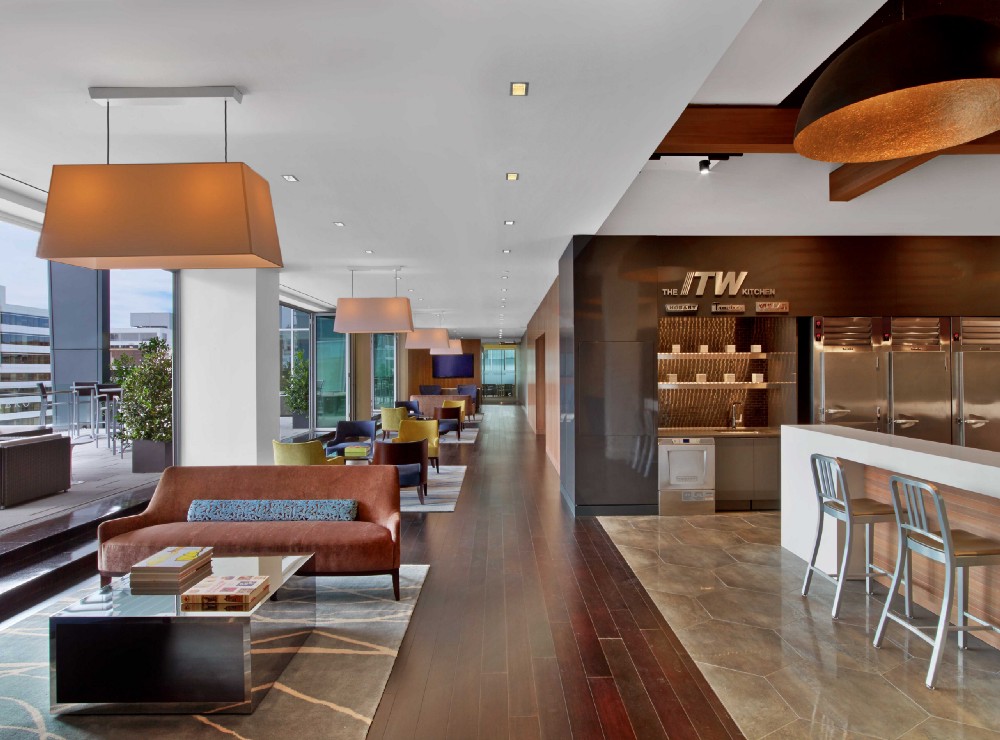 On her design toolkit
Our process starts with research and visioning, so that we can develop an understanding of what we need to highlight or who we need to connect with in order to design the right space for our clients. We work in teams and we use charrettes and in-house critiques to push our design and make our projects stronger and better through collaboration.
Our team charrettes are paralleled with sketching to distill a concept. We then take the concept and use a range of digital visualization tools to develop it. 3D modeling plays a major role in how we develop and communicate design. Clients simply get it when you show them their future space in 3D.
On the state of design software today
Design software is an incredible design tool, it is forever improving but it's only that: a tool. It can't replace thoughtfulness of the plan and design concept.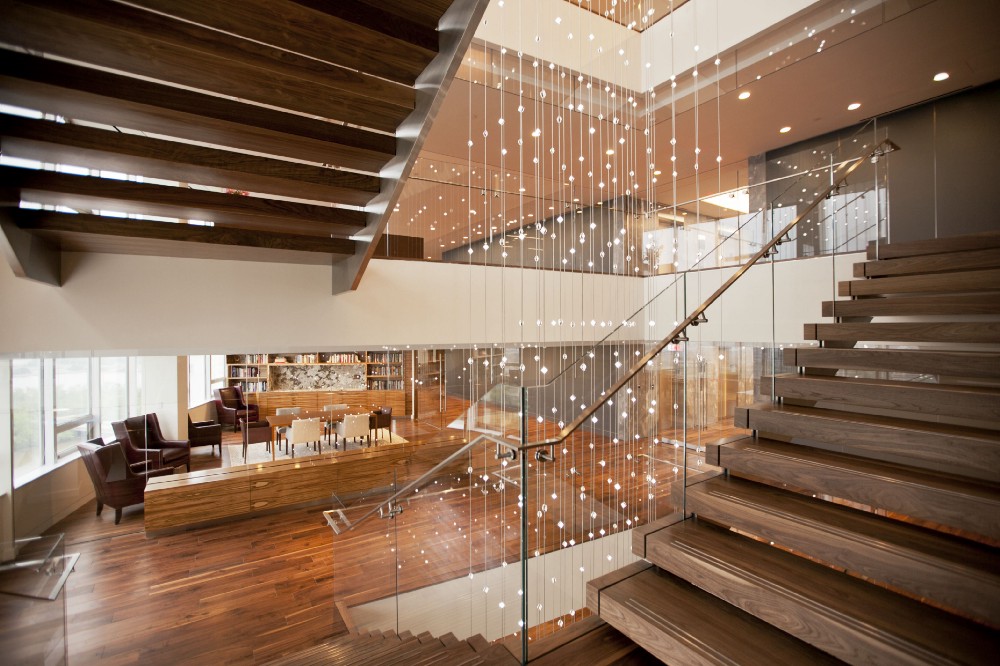 On the future of architecture in the next 5–10 years
I think the design industry will become more integrated from conception of design through the completed built space. I believe we will see more efficiencies in production, coordination and construction all of which I'm very excited about. But at the end of the day the core of what we do as designers will likely remain the same. We will research our clients, listen to them and design spaces that make a difference and help tell a story.
On the future of OTJ Architects in the next 5–10 years
I see OTJ being very creatively adaptive in the way we approach industry changes. As I mentioned, I don't see the core of what we do changing, but I do see the methods of execution changing particular to when a design is born. OTJ has a great, young energy and we are not afraid to think outside of the box as a firm.
On advice she would give her younger self
Be creative in the way you think, not just the way you design.